Granite processing plant
Granite features with high hardness and high resistance to abrasion. Besides ornamental project of advanced buildings and ground of hall, it is also the preferred material of outdoor sculpture. Meanwhile, granite is excellent building aggregate.
Granite Mining
The mining processes of granite mine orderly is: parent rock separation → knocking over → incision → integer → daggling & process → lifting & transport → slag removing. The mining technology will be applied in stages of parent rock separation, incision, and integer in varying degree. Different mining methods will be combined according to various needs, which can improve efficiency of mining and reduce mining cost.
Decorative Granite Processing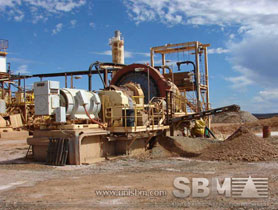 The technological processes of stone processing plant: raw stone mining - roughcast- lathe molding- grinder polishing – trimming cut – chamfer angle – hole boring – quality supervise –packing, etc.
Granite Aggregate Production Line
The production line mainly consists of feeder, jaw crusher, hydraulic cone crusher, vibrating screen, vertical impact crusher, etc. Combined with belt conveyor, the integrated aggregate production line is made. Its designed throughput is generally 50-500 t/h. This production line features with high efficiency, low energy, low operating cost, large output, economical rationality, etc.
The processes of production line are as follows: after mining, granite ore is sent to jaw crusher by vibrating feeder for rough crushing; when granite ore is crushed to reasonable fineness, it is ongoing integer by hydraulic cone crusher; ,then crushed again by vertical impact crusher; ,finally, the products are screened out by vibrating screen. The sizes of products depend on the types of crushing plants and vibrating screens.
Granite Aggregate processing equipment
Crushing plants: jaw crusher, impact crusher, impulse-type crusher, portable crushing station
Screening plants: vibrating screen
Grinding plants: ball Ball mill, Raymond mill
Grinding grinding