Mica Overview
Mica is a kind of rock-forming mineral, and clintheriform-like, sheet-like or columnar-like crystal commonly in pseudohexagonal or diamond. Mica is widely used in industries of building materials, fire fighting, extinguishing agent, electric welding rod, plastic, electric insulation, papermaking, asphalt paper, rubber, pearl pigment, etc.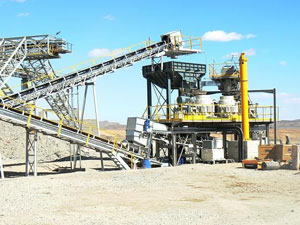 Ways of mining mica deposit are could divided into opencast working and undergrounding mining. The mica deposit, which contains less than 200t of the mica that is used as industry raw material, mostly adopts opencast working.
Opencast working of mica deposit usually adopts road extension, slope lifting extension and trenchless extension. Because of the small yield of road extension, dump truck, whose load is 5t, is mostly used, bunching lifting, is for slope lifting extension; , and for trenchless extension, simple cableway stretching across the quarry is used for transportation.
Compared with other nonmetal ores, the underground mining of mica has its particularity. Owing to the hard, stable ore and surrounding rock of mica ore, the technology of working face resue stoping is adopted to shrinkage method, filling method, full mining method, etc. Because mica is expensive, mica crystal will be through working face artificial selection and then transported outward intensively.
The Usage of Mica
The most used mica in industry is white mica, and then is phlogopite. Mica is widely used in industries of building materials, fire fighting, extinguishing agent, electric welding rod, plastic, electric insulation, paper making, asphalt paper, rubber, pearl pigment, etc. When ultrafine mica powder is used as functional fillers of plastic, dope, paint, rubber, etc, it can improve its mechanical strength, toughness, adhesion, ageing resistance and inoxidability. Mica flake and mica powder can be processed into mica paper; . In additional, they can replace mica lamination to make all kinds of insulants, which feature with low cost and even thickness.
Mica Crushing Production Line
After mining, the mica ore will be crushed by mica crusher. We get the mica flake, which meet requirements of industrial application. The common mica crushers are jaw crusher, impact crusher, and hammer crusher.
Mica Powder Production Line
The applied range of ground mica powder has been improved, also the added value. The whole configuration of mica production line includes hammer-type crusher, bucket elevator, storage silo, vibrating feeder, main grinding machine of micro powder, variable frequency classifier, twofold-gang rotoclone collector, impulse-type dust-removing system, high-pressure blower, air compressor, electronic control system.
On operating, the electromotor of the main machine lead the principle axis and turntable to revolve through decelerator. Then scores of grinder rolls are rolling in the rollaway nest of grinding ring, droved by the pinroll on the rim of turntable. Large materials are crushed into small particles by crushers, then sent to storage soil by elevator, and then through the vibrating feeder and slant feed pipe, the materials are equably sent to scattering plate, which is on the top of turntable.
Under the action of centrifugal force, the particles scatter around the round rim, and fall into the rollaway nest of grinding ring, being impacted, roller-compacted, and grinded by ring roll. Through these three layers of circuits, the materials turn into powders. High-pressure draught fan sucks in airs outsides by pumping action, and bring the crushed materials into the powder concentrator.
The whirling impeller inside the powder concentrator makes the coarse materials falling and regrinding, and fine powder up to the standard enters into cyclone powder collector along with airflow. The final products expel from the under discharge valve, while bits of fine powder, after being refined by pulsed dust collector, expels through fan and silencer.