How our jaw crusher works?
Jaw crusher can be used with the ore dressing equipment or used independently. Jaw crusher can be used to produce the aggregate for subgrade, railway ballast and construction sand and stone. The jaw crusher is divided into the coarse jaw crusher and the fine jaw crusher, i.e. PE series and PEX series.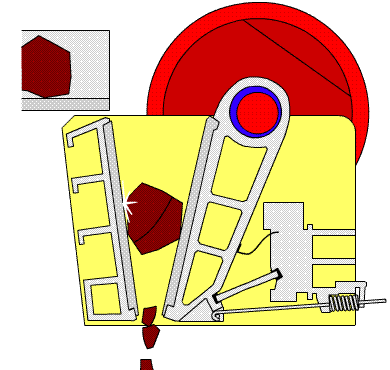 Jaw crusher working principle:
The motor drives the belt pulley and the belt pulley drives the eccentric shaft to rotate, and make the moving jar approach and leave the fixed jaw periodically, to crush, rub and grind the materials repeatedly, thus to make the material slower and slower and gradually fall down and finally discharge from the discharge opening.